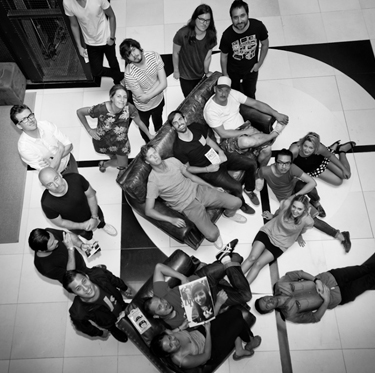 THE OPPORTUNITY
At first, a series of Executive Coaching sessions were held with members of the Executive Team. Through this work, it became apparent that the agency could benefit from the support of an external consultative facilitator who understood agencies and could challenge the Board's thinking and ways of working. A significant growth opportunity was identified and White wanted a partner to keep them honest and hold them to account.
THE APPROACH
A combination of Executive Coaching for senior Directors, Leadership Development Programmes for White's future leaders, Board Away Day business planning facilitation and consultative support to the business.
THE RESULTS
In the time that PCFT has partnered White, the agency has enjoyed revenue growth from $8m to $20m+ revenue with increased PBT by +5%. They've grown from 45 to 120 people, opened a Vietnam development business, moved to a new office in The Rocks and won a series of major new clients including BT Financial, Kimberly-Clark, Lion & Nestle, adding to an already robust blue-chip client base.
THE FEEDBACK
"I've worked with Mike now for over 7 years and during this time, the work that PigsCanFlyToo has done has helped us grow from 40 to 100+ people, with revenue growth from $8m to $20m. He has been instrumental in evolving our brand positioning and our leadership and management style as a business and Agency Board.
Mike has immersed himself in our business over the years and really understands what drives us and what drives the market. While he facilitates our bi-annual Board Meetings, he more importantly joins us as a peer adding valuable market, business and strategic insights.   Over this 7 year period, Mike has also worked with our Leadership Team, developing their skills and confidence as leaders and managers, helping to bridge the gap between this team and the Agency Board.  It has been personally satisfying to see some of these previous 'future leaders' grow into members of the current Agency Board, helping to develop and implement the strategic direction of the company.
Finally, Mike has helped me grow as CEO and a leader.  If I have a hard decision to make then invariably Mike will be my first call for a sense check and opinion.  He is great at asking the right questions and interrogating my thoughts, which enables me to make the right decisions.   I value Mike as a trusted business partner and as a friend."
Miles Joyce, CEO
The White Agency